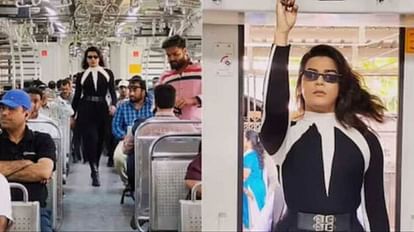 shivam bhardwaj
– Photo: Social Media
Expansion
These days a video of a young man named Shivam Bhardwaj is becoming very viral on Instagram. In this, Shivam is walking the ramp in a Mumbai local train wearing a skirt. This video of Shivam, who runs an account named "theguyinaskirt" on Instagram, has so far received more than 73 thousand likes and more than 1800 users have commented. A large number of people have praised Shivam while some have also criticized him.
Shivam said, 'When I was editing my reel, I saw the reaction of people on my ramp walk in the local train and it was shocking. Some people were left open mouthed, but there was also one guy who came up to me and asked if I was an artist and that made me happy that there are people who understand.'
Shivam belongs to the LGBTQ community. He himself is gay and supports gender neutrality. Shivam is originally from Meerut, Uttar Pradesh. They say that makeup and clothing like skirts should not be limited to any gender.
,



Read More about Breaking News