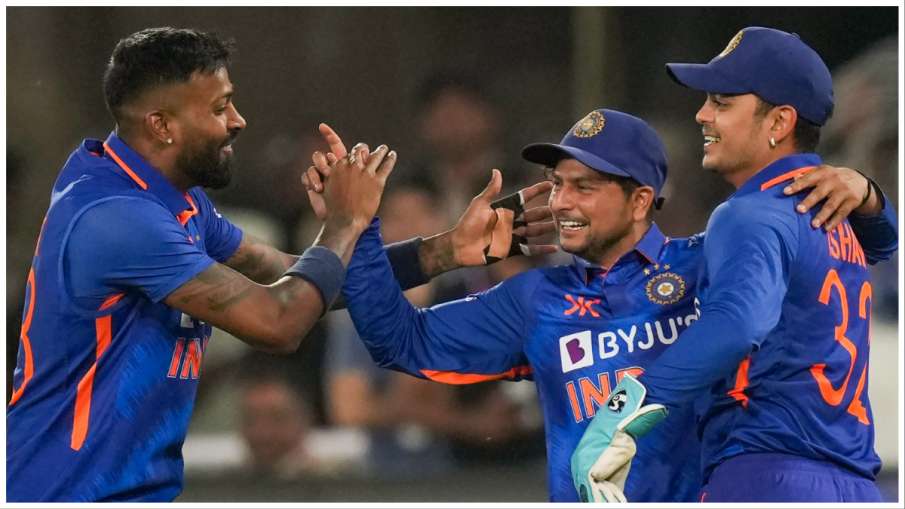 IND vs AUS 1st ODI Match Updates: The ODI series between India and Australia is starting from today. Three matches will be played in the series, whose first match is going to be held at Wankhede Stadium in Mumbai today. Rohit Sharma is not there for this match, so the responsibility of captaincy will be in the hands of Hardik Pandya. This will be the first time when Hardik Pandya will lead Team India in ODIs. But in this match, there will be many challenges in front of Hardik Pandya, which he will have to overcome. This year i.e. in 2023, especially in ODI cricket, the record that Rohit Sharma's captaincy team India has been creating so far, it will not only have to continue Pandya, but will also have to do some such work, which is yet to be done at Mumbai's Wankhede. Not done in the stadium.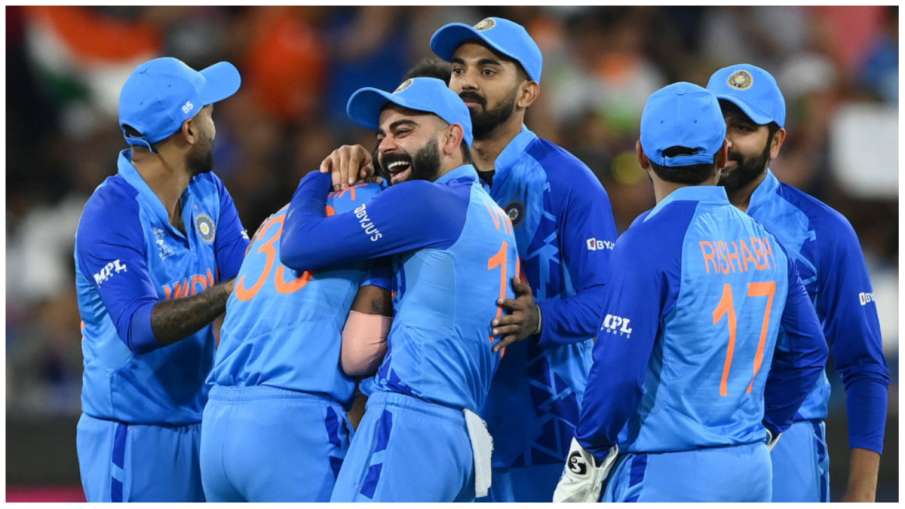 Hardik Pandya and Team India
Team India has played six ODIs in the year 2023, winning all
Team India has played six ODIs so far this year. The Indian team has won all of them. The command in all was in the hands of Rohit Sharma. That is, for the first time this year, the Indian team will take the field without Rohit Sharma. You must be aware of this, but whenever Team India has batted first in these six ODIs, it has scored more than 300 each time. Let's talk, earlier this year when the first ODI match was played between India and Sri Lanka, in this, Team India scored 373 runs at the loss of seven wickets while batting first. After this, in the second match of the same series, the Indian team batted later and achieved the target of 215 runs given by Sri Lanka by losing six wickets. In the third and last match of the series, Team India again batted first and scored 390 runs for five wickets. After this the ODI series against New Zealand starts. In the first match of this series, Team India batted first and scored a big score of 349 runs for eight wickets. In the second match, Team India batted later and achieved the target of 108 runs given by New Zealand at the loss of two wickets. In the third match, Team India again batted first and scored 385 runs for nine wickets. It is clear from these statistics that the Indian team has batted first four times out of six ODIs and has posted a score of more than 300 every time. Now again today, if the Indian team bats first, then the first target in front of Hardik Pandya will be to reach the score beyond 300.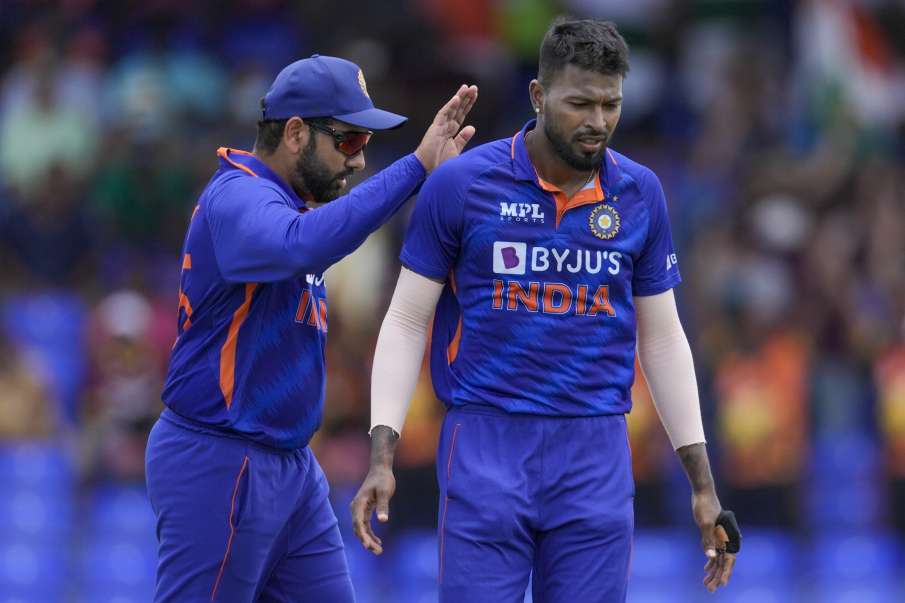 Rohit Sharma and Hardik Pandya
Team India is yet to score 300 in ODIs at Wankhede
Now where is the obstruction in this 300 score, let us know. Team India has played 19 ODIs at the Wankhede Stadium in Mumbai. Out of this, he has won 10 matches and lost in nine. That is, if the figures are not very good then they are not bad either. But the problem is that the Indian team has not been able to touch the score of 300 here even once. Team India's highest score here is only 299 for the loss of four wickets, this score was made by Team India against Sri Lanka in the year 1987. After this, in the year 2017, the Indian team scored 280 runs against New Zealand. That is, the figure of 300 has not been crossed even once. By the way, not only 300 but also 400 runs have been scored here. South Africa scored 438 runs against Team India. That is, overall, the biggest challenge before Team India will be that according to the tradition set by Rohit Sharma, if Team India comes to bat first, they should score more than 300 and if this happens then For the first time, Team India will be able to score the biggest score at Wankhede Stadium.