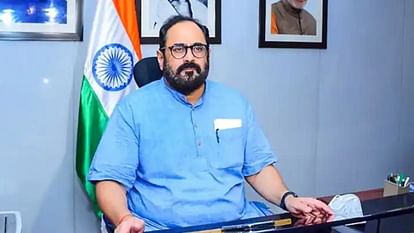 Minister of State for Electronics and Information Technology Rajeev Chandrasekhar
– Photo: Social Media
Expansion
Minister of State for Technology Rajeev Chandrasekhar has said that hundreds of Indian startups had more than a billion dollars deposited in SVB, the lockout-facing bank. Union Minister of State for Information Technology Rajeev Chandrasekhar also suggested that local banks should increase the scope of loans given to startups.
California's banking regulators on March 10 shut down Silicon Valley Bank (SVB), which had $209 billion in assets at the end of 2022. Depositors withdrew $42 billion from the bank in a single day, causing it to go bankrupt. The US government eventually stepped in to ensure that depositors had access to their deposits.
Minister of State for Technology Rajeev Chandrasekhar said in a Twitter Space chat late on Thursday, "The issue is how do we transition startups to the Indian banking system in the coming months instead of being dependent on the complex cross-border US banking system with all its uncertainties." Can you?"
Chandrasekhar met over 460 stakeholders this week, including startups affected by the closure of SVB. He said that after the meeting, he has given his suggestions to Finance Minister Nirmala Sitharaman.
Citing one of the suggestions made to the finance minister, Chandrasekhar said that Indian banks could offer deposit-backed credit lines to startups holding funds in SVBs.
India is one of the largest startup markets in the world. Several Indian startups have achieved billion dollar valuations in recent years and are receiving funding from foreign investors. Indian startups have made bold bets on digital and other tech businesses.
,



Read More about Breaking News