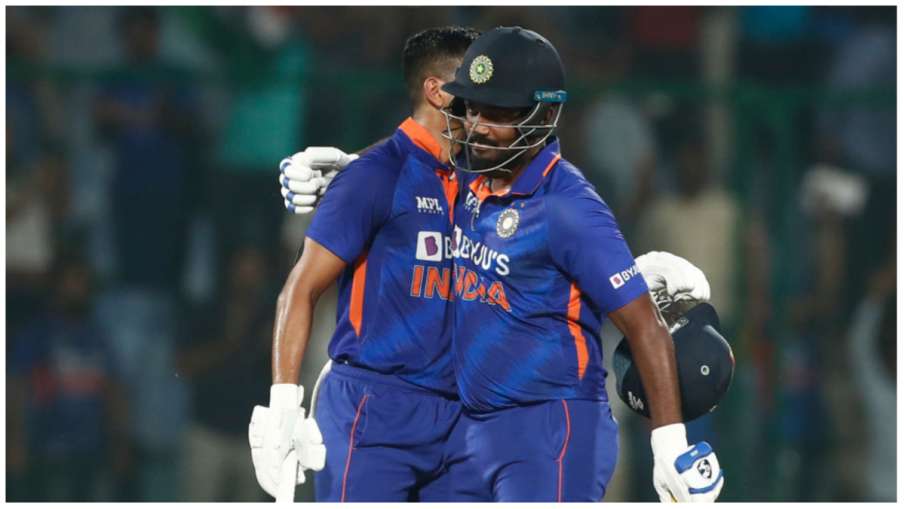 Sanju Samson IND vs AUS ODI Series : Only a few hours are left for the start of the ODI series between India and Australia. On March 17, both the teams are going to face each other once again after the Test. Meanwhile, Team India will be captained by Hardik Pandya, but two match-winners of the team are out. Shreyas Iyer is out of the entire series, as well as Rohit Sharma will not be able to play the first match. When it was feared that Shreyas Iyer would not be able to play the entire series due to injury, there was a possibility that Sanju Samson could be included in the team as his replacement. Because like Shreyas Iyer, Sanju also plays in the middle order, but so far no update has been given by the BCCI about this. Akash Chopra, now a former player of Team India and now doing commentary, has raised questions on this. Not only this, he has also spoken about the team that has been selected for the ODI series.
Akash Chopra raised questions on social media about Sanju Samson
Akash Chopra, who has played Test for Team India, dominates social media. Though his career didn't last long, his fan following has increased a lot since he turned to commentary. When Aakash Chopra does commentary, he also shares detailed information related to the game, which is of great benefit to the fans watching the live match. Meanwhile, when the teams of India and Australia are going to face each other in the ODI series from March 17, Akash Chopra has made a strong tweet a day before that. He has written that Rohit Sharma is not available for the first ODI. Shreyas Iyer is not available for the entire series. Shouldn't Sanju Samson have been included in the team? Shortly after this, Akash Chopra made another tweet, in which it is written that seven bowlers have been included in the team selected for the ODI series against Australia. Four of these are all-rounders, including Ravindra Jadeja, Hardik Pandya, Akshar Patel and Washington Sundar. As soon as Akash Chopra did two tweets, after that he is getting tremendous response.
Sanju Samson's tremendous fan following
Sanju Samson may not be able to play continuously for Team India, but his fan following is tremendous. The special thing is that when the T20 World Cup 2022 was near, Sanju Samson was being played in the ODI team, but he was not given a chance in the T20 World Cup team. After this the World Cup happened and if the ODI World Cup is to be held in India this year, he was dropped from the ODI team. However, two wicket-keepers have been selected by the BCCI for this series. One is Ishan Kishan and the other is KL Rahul. In the absence of Shreyas Iyer, there is every possibility that KL Rahul will be seen playing in the middle order. On the other hand, when Rohit Sharma comes back in the second match, one of Shubman and Ishan Kishan can be dropped. If Ishan Kishan is out, then KL Rahul will have to take the responsibility of keeping in the second match. But it has to be seen with which combination captain Hardik Pandya takes the field in the first match.