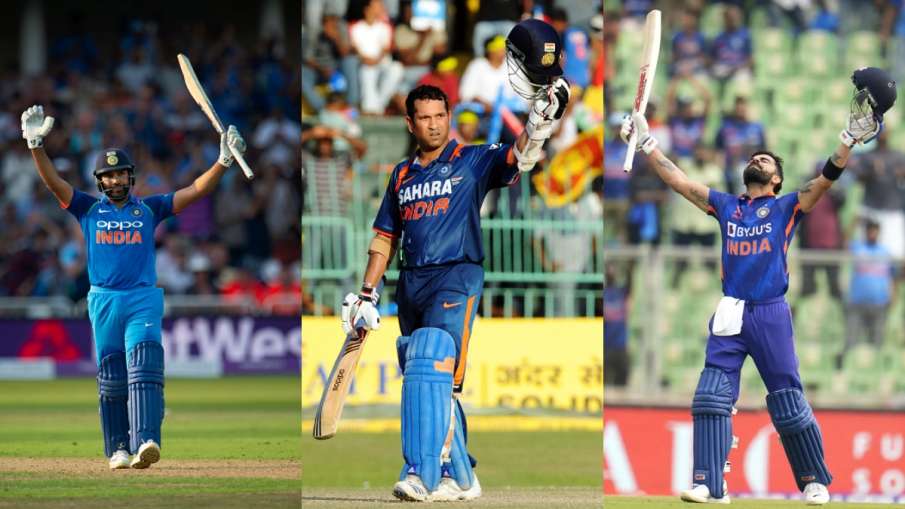 India vs Australia: The Indian cricket team is going to face Australia in a three-match ODI series from 17 March. Captain Rohit Sharma is not playing in the first match of this series and in such a situation Hardik Pandya is going to lead the team. At the same time, a big record of Sachin Tendulkar, the great batsman of the Indian team, is also going to be at stake in this series. Which Virat Kohli can break.
Sachin's record will be shattered
Virat Kohli can match Sachin Tendulkar in the first ODI against Australia. Please tell that Sachin Tendulkar is at number one in terms of scoring the most ODI centuries against Australia. He has 9 centuries in 70 innings. And there is Virat Kohli at number two. Virat has 8 centuries in 41 innings. Virat can equal this record by scoring a century in the very first ODI against Australia tomorrow. On the other hand, if he manages to score two centuries in this series, then he will go ahead of Sachin.
Rohit is also not behind
At the same time, in this case, Rohit Sharma along with Virat Kohli is also jointly on the second number. Rohit has scored 8 centuries against Australia in just 40 innings. In the first ODI, where Virat will have a chance to match Sachin, Rohit can also do this feat in the second ODI.
Most ODI hundreds in IND-AUS matches
9 – Sachin Tendulkar (70 innings)
8 – Virat Kohli (41 innings)
8 – Rohit Sharma (40 innings)
6 – Ricky Ponting (59 innings)
5 – Steven Smith (18 innings)
Indian team for ODI series:
Rohit Sharma (Captain), Shubman Gill, Ishan Kishan, Ravindra Jadeja, Virat Kohli, Kuldeep Yadav, Mohammed Shami, Mohammed Siraj, Hardik Pandya, Akshar Patel, KL Rahul, Yuzvendra Chahal, Shardul Thakur, Umran Malik, Jaydev Unadkat, Washington Sundar Suryakumar Yadav.