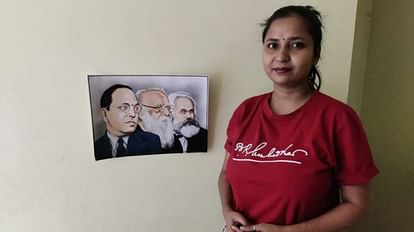 Meena Kotwal
Photo: Facebook/Meena Kotwal
Expansion
A leading American daily has published an article on Meena Kotwal, a journalist belonging to the Dalit community, on Monday. This article traces Meena's journey of growth from starting a news outlet to telling real stories from marginalized communities. In the article, Meena has told how her experience of joining BBC was. According to the woman journalist, she allegedly faced public humiliation and discrimination while working with the BBC.
Meena Kotwal, the founder of news portal The Mooknayak, wanted to start a news outlet that focused on marginalized communities, reports The New York Times. Meena believed that there were millions of people whose stories needed to be told. According to the report, Meena worked for the Hindi language service of BBC in the year 2017. During this he had to face public humiliation and discrimination. Hence, Meena's journey with BBC did not last long.
According to the report, an influential caste associate of the BBC asked Meena to reveal her caste and then forwarded her to colleagues. According to the New York Times, this was the beginning of what they described as public humiliation and discrimination at work.
,



Read More about Breaking News