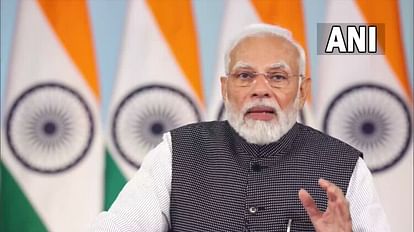 Prime Minister Narendra Modi.
Photo: ANI
Prime Minister Narendra Modi will inaugurate the International Telecommunication Union's new regional office and Innovation Center in India on Wednesday (March 22) at around 12:30 pm at an event at Vigyan Bhawan in New Delhi. During the event, the Prime Minister will unveil the Bharat 6G Vision Document (Drishti Patra) and also launch the 6G Research and Development Center. Along with this, Prime Minister Modi will also launch the 'Call Before You Dig' app. The Prime Minister will also address a gathering on the occasion.
What is ITU?
The International Telecommunication Union (ITU) is the United Nations' specialized body for information and communications technology (ICT). Its headquarters is located in Geneva. It is a network of Regional Offices, Zonal Offices and State Offices. India had signed a host country agreement with the International Telecommunication Union in March 2022 for setting up a regional office.
ITU's regional office is located at Mehrauli, New Delhi.
The regional office in India envisages an innovation center associated with it, making it unique among other regional offices of the International Telecommunication Union. The regional office is fully funded by India. It is located on the second floor of the Center for Development of Telematics (C-DoT) building in Mehrauli, New Delhi. It will serve India, Nepal, Bhutan, Bangladesh, Sri Lanka, Maldives, Afghanistan and Iran and will enhance coordination among the nations and promote mutually beneficial economic cooperation in the region.
,



Read More about Breaking News