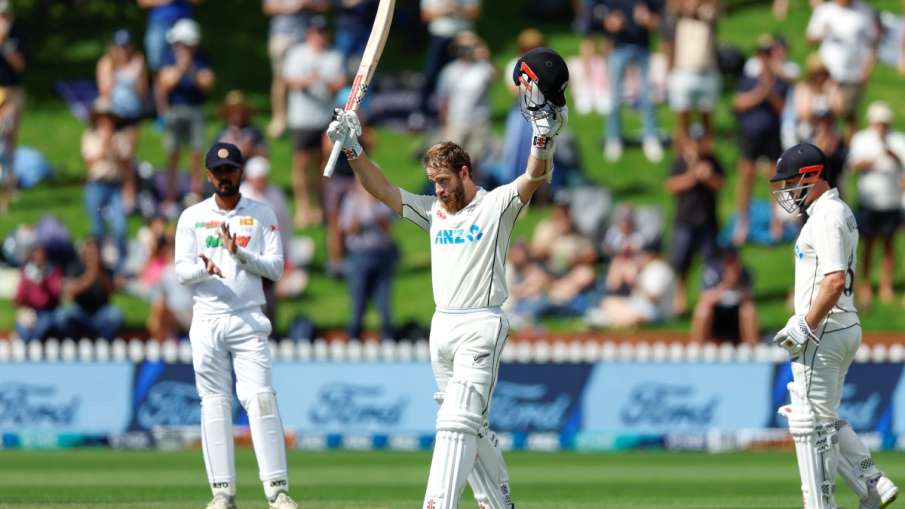 New Zealand's star batsman Kane Williamson is in excellent form these days. His bat is speaking volumes in Test cricket. Ever since he relinquished the Test captaincy, his old form as a batsman has again come to the fore. Williamson has scored a double century in the second match of the current Test series against Sri Lanka. This is the 28th century innings of his Test career. Earlier, Williamson had scored a century in Christchurch as well, which resulted in Sri Lanka's defeat on the last ball of the Test match. Not only this, before this series, Williamson also scored a century against England in Wellington. That is, he has scored three centuries back to back while performing triple dhamaal.
Kane Williamson has now equaled Virat Kohli in terms of number of centuries in Test cricket. He has left Virat behind in the 94th Test itself. While the Indian batsman has played 108 Test matches. Now the active cricketers above Virat and Williamson are Joe Root (29) and Steve Smith (30). Overall, Sachin Tendulkar is on top with 51 Test hundreds. But among the active cricketers, the world is dominated by the Fab-4. On the other hand, in this list of active players, David Warner is in fifth place, who has 25 centuries in his name.
Most centuries in Test cricket (active cricketers)
Steve Smith – 30
Joe Root – 29
Kane Williamson – 28
Virat Kohli – 28
David Warner – 25
Cheteshwar Pujara – 19
Talking about Kane Williamson, he is in excellent form. He scored an inning of 132 against England in Wellington. Then in Christchurch against Sri Lanka, he scored an unbeaten 121 to give the team a resounding victory. Now Williamson has scored a double century against Sri Lanka in Wellington itself. He played a brilliant inning of 215 runs off 296 balls. It was also the sixth double century of his Test career. His highest score has been 251 runs. In Test cricket, he now has 8124 runs in 164 innings with 28 centuries and 33 half-centuries.
Read this also:-