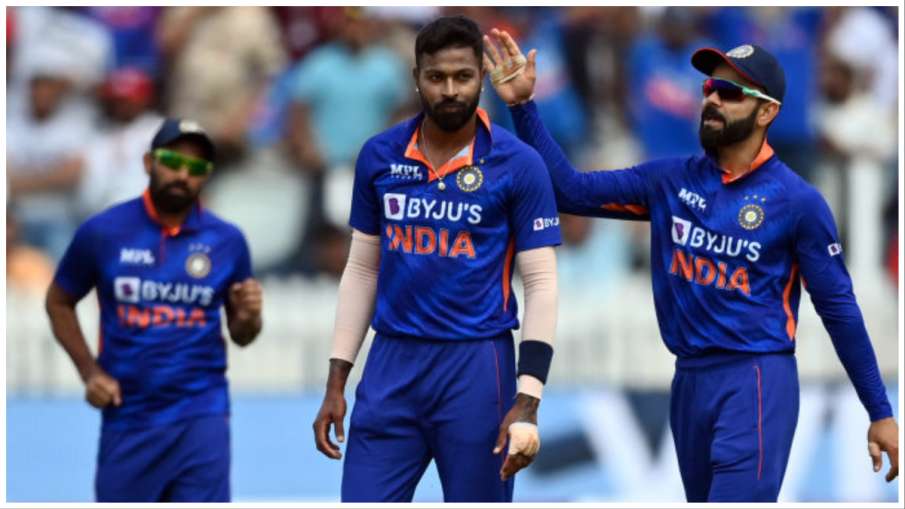 IND vs AUS Probable Playing XI Team India : Only one day is left for the start of the ODI series between India and Australia. Players of both the teams have reached Mumbai, where the match will be played on March 17 at the historic Wankhede Stadium. The team will be led by Hardik Pandya in the first match as Rohit Sharma is attending a family event. But he will join his team before the second ODI. There will be a big challenge for Hardik Pandya in this match, because he has already taken the command of the Indian team in T20, he will be seen captaining for the first time in ODIs. But before the teams of India and Australia face to face, the biggest difficulty for Hardik Pandya will be to choose the playing XI. As the BCCI selectors have picked a strong squad for this series, now the question is which player will play in the playing XI and who will have to sit out.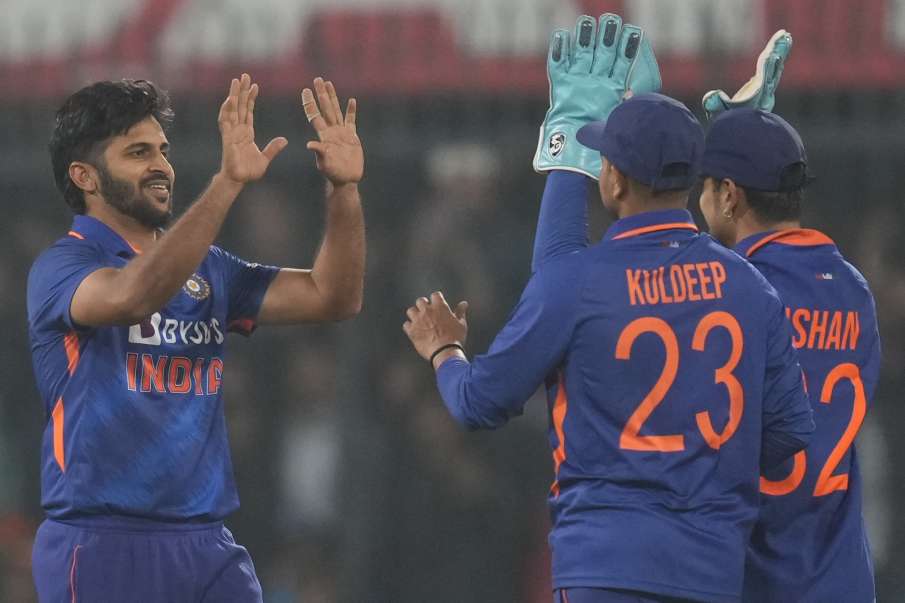 Shardul Thakur
Only one of Shardul Thakur and Washington Sundar will get a chance
Talking about the first ODI against Australia in Mumbai, in the absence of Rohit Sharma, Shubman Gill and Ishan Kishan are almost certain to open. That is, the place of these two in the playing eleven should be considered confirmed. But at the same time, the pressure on these two players will also be that when Rohit Sharma returns in the next match ie in the second match, which player will sit out, it is obvious that whoever does not bat in the first match, will have to sit out. Could After this, the places of Virat Kohli and Suryakumar Yadav are almost confirmed. KL Rahul is likely to return to Team India's playing XI once again. Since Shreyas Iyer has been ruled out of this series, Rahul will not have to struggle much to make a place in the playing XI. After this, captain Hardik Pandya and Ravindra Jadeja will play themselves, there should not be much doubt in this too. Now the question is who among Shardul Thakur and Washington Sundar will get a place in the playing XI. It is believed that only one of these two players will play. Both are allrounders. Hardik Pandya will choose one of these two, after that the next number is also difficult. Among Kuldeep Yadav and Yuzvendra Chahal, it should also be assumed that only one player will play. Meanwhile, it is expected that Kuldeep Yadav will play in ODIs and Yuzvendra Chahal in T20. In such a situation, the chances of Kuldeep Yadav getting a chance are high.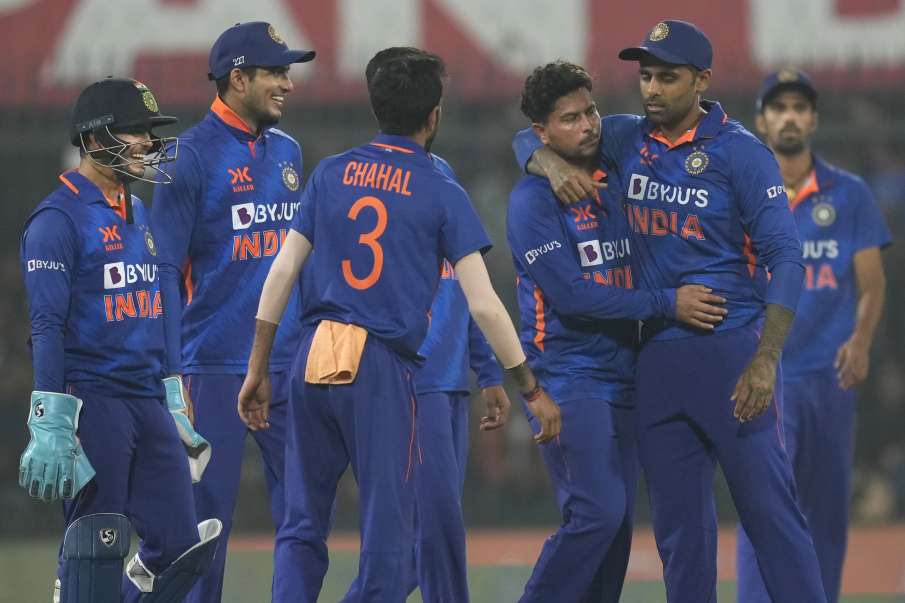 Kuldeep Yadav
Jaydev Unadkat may have to wait to play in the team
Mohammed Shami and Siraj are there as fast bowlers. Along with this, Hardik Pandya will also have to consider whether to play Jaydev Unadkat, who returned to India's ODI team after ten years. Jaydev Unadkat is also a strong contender to join the team. But it is possible that he will be kept out of the first match and apart from Shardul Thakur, Mohammed Shami and Siraj will be given a chance in the first match. Also, if needed, Hardik Pandya himself also does medium pace. If the playing eleven remains on this line, then it should be assumed that Akshar Patel, Umran Malik, Jaydev Unadkat may have to sit out of the first match. However, Hardik Pandya will announce the real playing XI only when both the captains reach the ground for the toss at exactly one o'clock in the day.
Possible playing XI of Team India in the first ODI
Shubman Gill, Ishan Kishan, Virat Kohli, Suryakumar Yadav, KL Rahul, Hardik Pandya, Ravindra Jadeja, Shardul Thakur, Kuldeep Yadav, Mohammed Shami, Mohammed Siraj Siraj.
India vs Australia full team for ODI series
Rohit Sharma (Captain, will not play 1st ODI), Ishan Kishan, Shubman Gill, Virat Kohli, Suryakumar Yadav, Hardik Pandya, KL Rahul, Ravindra Jadeja, Kuldeep Yadav, Mohammed Shami, Mohammed Siraj, Akshar Patel, Shardul Thakur, Umran Malik, Jaydev Unadkat , Washington Sundar, Yuzvendra Chahal.
Also read these sports news on India TV
IPL 2023: CSK's playing XI can be like this, MS Dhoni will bat at number four!
List of top 10 batsmen in ICC rankings
ICC Rankings: Big loss to Team India even after winning the series, a defeat and a draw spoiled the game