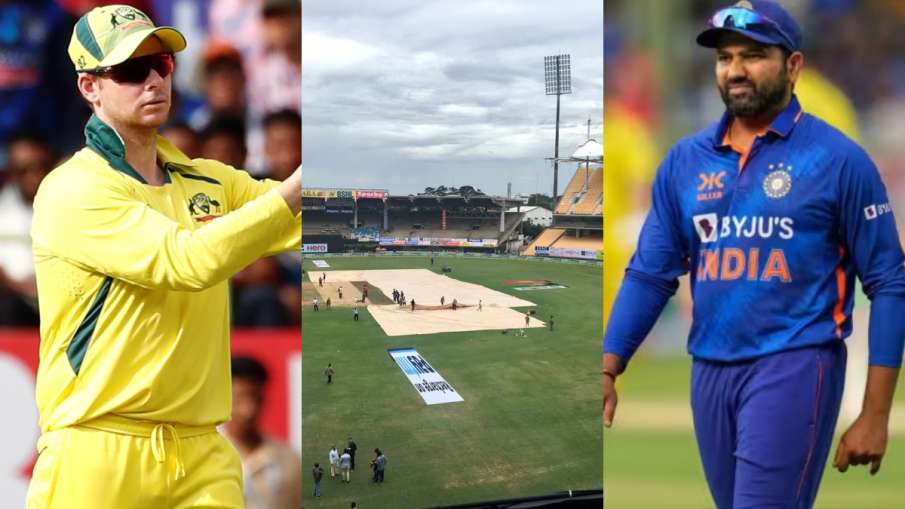 IND vs AUS 3rd ODI Weather Report: The final and deciding match of the three-match ODI series between India and Australia will be played at the Chepauk Stadium in Chennai on Wednesday, March 22. This match is also a series decider as both India and Australia are coming here after winning one match each. With the series tied at 1-1, Chepauk could see a neck-to-neck fight. But the weather forecast is coming in such a way that the danger has increased that rain may spoil the game.
Actually these days it is raining in many parts of India. The last match was held in Visakhapatnam, Andhra Pradesh where rain was also forecast. However, there was no delay during the match as the match did not even last the full 40 overs. Now the discussion about the weather has started even before the third ODI which is to be played in Chennai. There is a possibility of rain here in the forecast from noon to 6 pm. Apart from this, it will be cloudy and there is a possibility of strong thunderstorms.
How will the weather be during the third ODI?
Let us tell you that this match will start from 1 pm Indian time. The toss of the match will take place at 1 pm and the live action will start at 1.30 pm. On the other hand, talking about the weather, according to Accu Weather, there will be chances of rain from 12 noon to 6 pm. If the match is to start at 1 o'clock, then from that time till 2 o'clock there is a possibility of 47 percent rain. The chance of rain at three o'clock will be 51 percent. After this the chances of rain decrease. From which it can be inferred that by the evening the chances of rain will reduce. That is, even if there is a lot of delay, the overs will decrease but there is a possibility that the result of the match will be possible.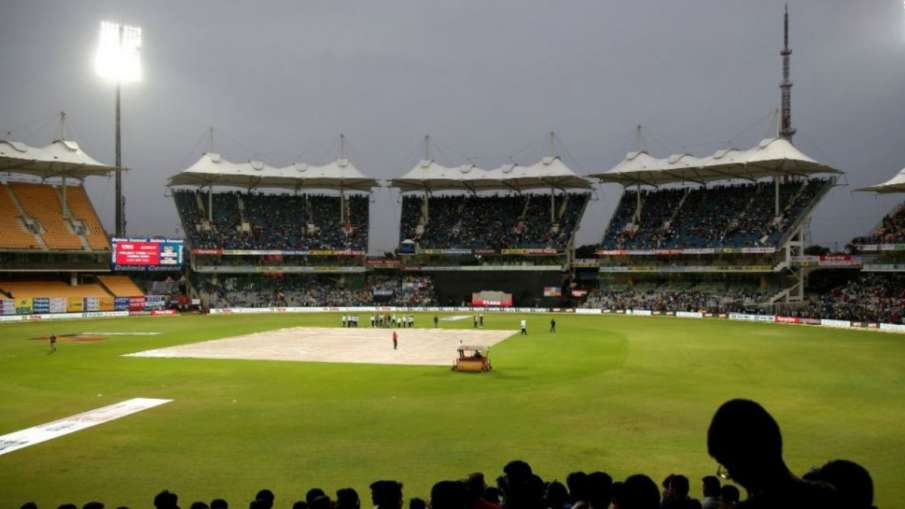 Chepauk Cricket Stadium
Talking about this series, in the first match, Team India won by five wickets. After this, in the second ODI, Australia registered a spectacular 10-wicket win to level the series at 1-1. So far, the performance of the bowlers in both the matches has been better than that of the batsmen. The pitch of Chennai is also said to be helpful to the bowlers. Then there is moisture on the pitch in the rainy environment, then the bowlers can get help. Now it has to be seen whether any silver is found in Chepauk. This series is a decider match and it is an important series in terms of ODI World Cup 2023.
Read this also:-