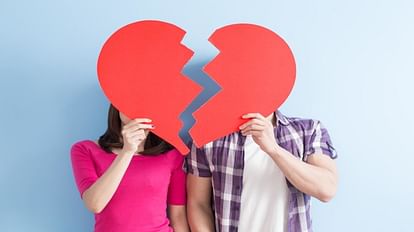 Heart Break Insurance Fund
– Photo: iStock
Expansion
Often people get frustrated and disappointed when their heart breaks in love. Some people become successful in recovering from it, but for some people it is no less than a shock. For such people, this news can prove to be a ray of hope. Let's know about the famous Heart Break Insurance Fund on social media, which can be of great help to people who are broken after being cheated in love, to regain their confidence.
What is Heart Break Insurance Fund?
A post by a Twitter user named Prateek Aryan is becoming very viral on social media. Prateek wrote in his post on the micro-blogging site that he and his girlfriend had decided during the beginning of their love story that both of them would deposit Rs 500 in a joint account every month. Both had made an agreement that the entire amount would be given as Heartbreak Insurance Fund to whoever gets cheated. Later Prateek has told about getting 25 thousand rupees in this item. Means they have a breakup and they have got 25 thousand rupees as heartbreak insurance fund. Prateek wrote in the next tweet that Heart Break Insurance Fund – HIF, even with the relationship, even after the relationship.
Other social media users have also given interesting reactions to these tweets of Prateek. A user named @swatic12 has written that what will you do with this much money? While giving his response, another user wrote – Such a law should be made.
,



Read More about Breaking News