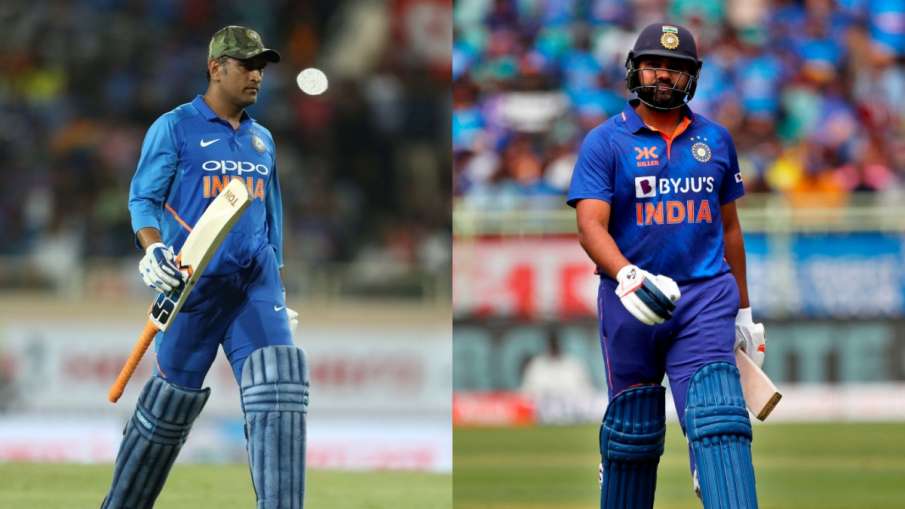 India vs Australia: The Indian cricket team is currently fighting against Australia in the three-match ODI series. In the first match of this series, Team India won by 5 wickets. In the second ODI, the Australian team counterattacked and defeated India by 10 wickets. Now all eyes are on the third and final match. At the same time, in this match, Team India captain Rohit Sharma will have a good chance to break two big records. In one of these records, he will even leave behind former India captain Mahendra Singh Dhoni.
Rohit will break Dhoni's record
In the third ODI against Australia, Rohit will have a golden opportunity to leave Mahendra Singh Dhoni behind. Please tell that Rohit did not play the first ODI due to family reasons. And in the second match, he got out after scoring only 13 runs. But if Rohit scores 66 or more runs in the third match, then he will leave behind Mahendra Singh Dhoni in the list of Indian batsmen who have scored the most international runs.
Rohit has a golden chance
Rohit has scored 17027 runs in 457 innings of all three formats in his career. Whereas Mahendra Singh Dhoni has 17092 runs in 523 innings. Leaving behind Rohit Dhoni, he will become the highest international run scorer at number five. Sachin Tendulkar is on top of this list. And there is Virat Kohli at number two. After Virat is Rahul Dravid and after him Sourav Ganguly's name comes.
Team India's shameful defeat
Team India had a very bad start in the second ODI against Australia. When opener Shubman Gill returned to the pavilion without opening an account. After this, even captain Rohit Sharma could not stay at the crease. He scored 13 runs. Then Suryakumar Yadav also got out after making zero. The batsmen of the team could not stand in front of the killer bowling of Mitchell Starc. He got 5 wickets. The entire Indian team got all out after scoring just 117 runs. After this, Australia won the match till the 11th over without taking any wicket.