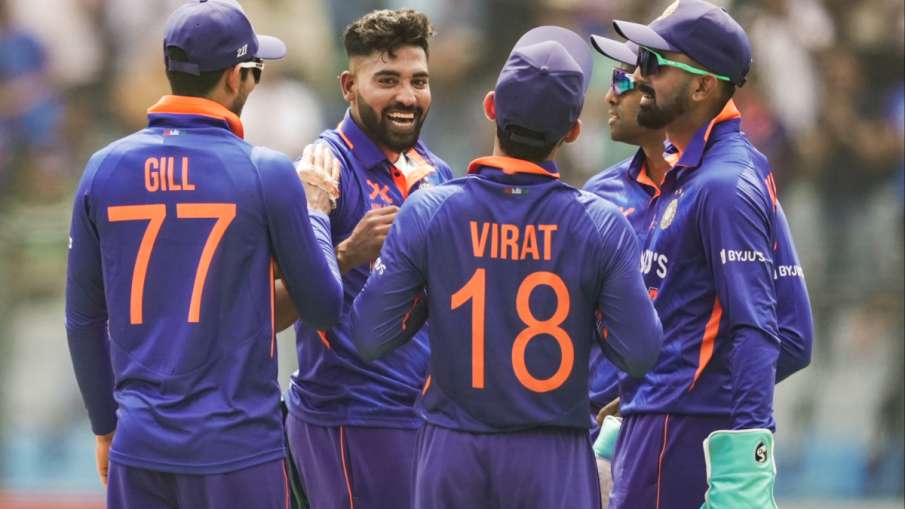 ICC ODI Ranking: A three-match ODI series is being played between India and Australia. Both the teams are tied at 1-1 in the two matches of this series. Meanwhile, a player of the Indian team has suffered a huge loss in the ICC ODI rankings. In fact, in the second ODI against Australia, the performance of this player has been very poor. We are talking about Mohammad Siraj. Siraj has moved from the first position to the third position in the ICC ODI rankings. They have bowled very badly in their last two matches.
Hazlewood won again
Mohammad Siraj is the only Indian bowler in the top 10 in the ICC ODI rankings. But now he has come from first place to number three. He could not take a single wicket in the second ODI played against Australia. Mohammad Siraj is now at a loss. Before this match, he was at the number one position with 736 rating points. But due to poor performance in this match, his rating has come down from 736 to 702. Because of which Josh Hazlewood and Trent Boult have overtaken them. But let us tell you that Siraj had performed poorly only in the last match. He took three wickets in the first ODI against Australia. But due to poor performance in just one match, ICC deducted his 34 rating points.
Third ODI is important for India
The third match of the three-match ODI series between India and Australia is being played in Chennai. To win this series which is tied at 1-1, Team India will have to win this match at any cost. In the match played so far in the third ODI, Team India seems to have the upper hand. To know the live updates and scores of this match being played between the two teams, click on the link given below.
IND vs AUS 3rd ODI Live Updates