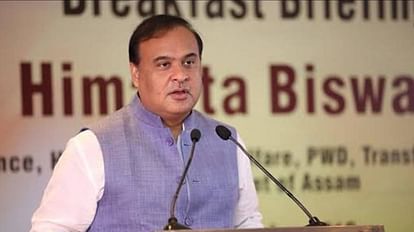 Assam Chief Minister Himanta Biswa Sarma.
– Photo: Amar Ujala
Expansion
The government has launched a vigorous campaign against child marriage in Assam. A large number of people have been arrested. Meanwhile, questions began to arise that the state government had started harassing Muslims over allegations of child marriage. Most of the arrests are being made of Muslims. Now Assam Chief Minister Himanta Biswa Sarma has replied on this.
He said on Wednesday that during the ongoing campaign of the state government against child marriage in the state, action is being taken ignoring the religion. Sarma also presented the figure. Told that the proportion of arrests of Muslims and Hindus till the action of 3rd February is almost equal.
What else did Sarma say?
Responding to a question asked in the Assembly, the Assam Chief Minister said, "I have also picked up some of my people as the opposition members will feel bad." The ratio of arrests of Muslims and Hindus since the February 3 crackdown is 55:45.
,



Read More about Breaking News